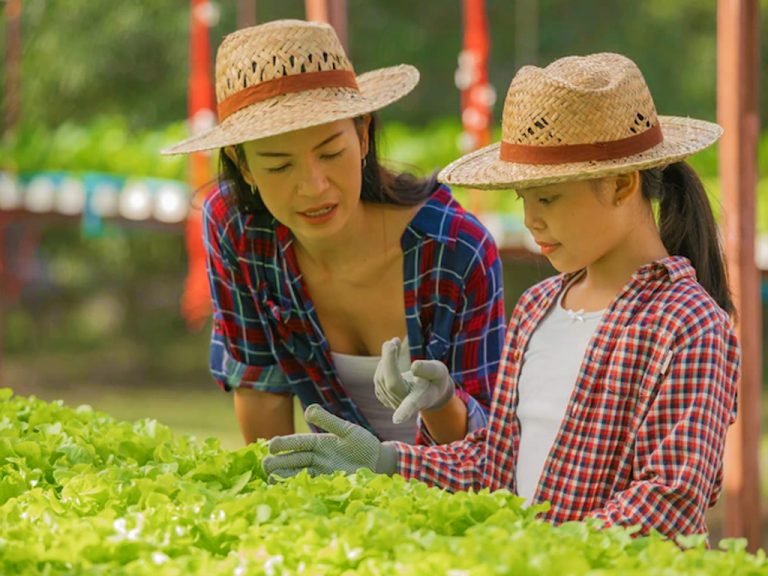 How to start your Home Garden?
Resource constraints and environmental deterioration are becoming increasingly visible, and population increase is worsening the problem.
Organic food is like an oasis in the desert for safeguarding our health and a sustainable future since lands are relinquished and focused on boosting economic growth.
Cultivation, production, harvesting, and transportation must all be pollution-free. It safeguards your health while providing you with secure, nutritious, and safe meals.
Below are a few things that you need to look into in starting growing your own veggies and fruits in your own garden organically.
Between organic farming land and pollution sources such as landfills and industrial regions, a specific distance must be maintained. Allow three years for the toxic compounds in the soil to gradually dissipate before beginning zero-pollution farming.
No chemical fertilizers, Pesticides, Herbicides
To nourish the soil and apply natural pest control measures, natural composting is performed.
Non-GMO and Environmental Friendly
In no way should the substances be genetically modified. Toxic compounds with negative environmental consequences are restricted, and natural ecology and cycles are observed.
"Leaving a clean land for the next generations through organic living"
Steps to start your own home garden
Make a decision on a theme. Do you require a formal setting or would you be more at ease in a rural setting? Maybe you're thinking of something exotic, like a tropical paradise vibe. Then you need to have a rough idea as to how you want to set up and arrange the garden.
You may plant in just about anything, but keep in mind that you'll need enough depth to keep the soil wet, especially in a sunny location, as well as enough surface area to fit all of the components you desire, and drainage holes.
Choose a plant variety and begin sowing after your design is complete to your satisfaction. Aim for a patchwork of color differences in height and texture rather than a patchwork of color variations in height and texture. Give your backyard garden a more natural, harmonious appearance.
You must use a high-quality container soil mix and guarantee proper drainage. Also, don't forget to put a name stone to the plant to make it more appealing.
Hope this motivates you to start your own home garden and get you started in this fun project.