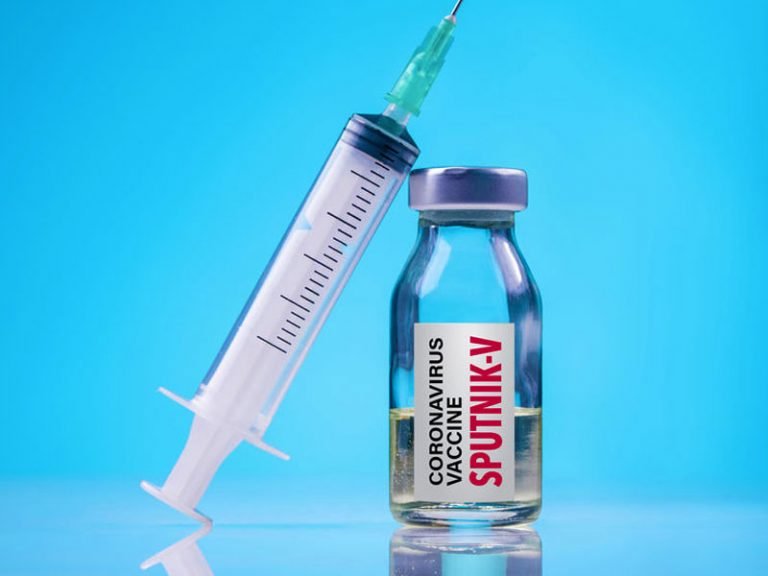 Is Sputnik V Safe To Use As A Covid-19 Vaccine?
Sri Lanka's situation is volatile and people have self-isolated themselves out of fear. Sri Lanka is facing imminent disaster if vaccination is not resumed immediately. Due to the increasing number of Covid-19 cases reported daily, the Sri Lankan government approved the Russian Covid vaccine, Sputnik V recently. Sri Lanka faced a major issue of receiving the anticipated doses of the Oxford AstraZeneca Covishield vaccine, due to the great health turmoil in India at the moment. The Government declared Colombo north suburb which has been identified as a high-risk zone, was selected to give Sputnik V vaccine. Srilanka recently received a consignment of 15,000 Sputnik V vaccines from Russia to control the prevailing pandemic situation.
The origin of Sputnik V 
Gam-COVID-Vac, commonly known as Sputnik V was developed by state-owned Gamaleya Research Institute of Epidemiology and Microbiology in Moscow and financed by the Russian Direct Investment Fund (RDIF). Sputnik V is a viral vector vaccine similar to the Vaccines developed by AstraZeneca and Johnson & Johnson.
How does it work?
As similar to the other vector vaccines, Sputnik V uses a cold type virus modified to be harmless, as a carrier to deliver a small amount of coronavirus to the human body. In this way, the human body is expected to safely expose to the coronavirus's genetic code and recognize the risk and fight against it. After the vaccine been given, the human body starts to produce antibodies against the Covid-19 virus. Basically what happens here is, using the vaccine to  prime the human body to fight against coronavirus, if it encounters it for real.
Effective rate of Sputnik V 
Initially, Gamaleya National Research Center of Epidemiology and Microbiology and the Russian Direct Investment Fund (RDIF) confirmed Sputnik V has a 97.6% efficacy. However, many scientists around the world including some in Russia as well doubted the reliability of the above numerical figure. The efficacy of other accepted vector vaccines is 76% for AstraZeneca and 85.4% for J and J. When the transparency of data has been continuously questioned globally, Russia once again claimed an efficacy rate of 91.6% with no serious side effects through the last stage trial results published in Lancet.
Countries approved to use Sputnik V 
As per DW's research, so far, around 60 states have approved to use Russian vaccine Sputnik V in their territories. India, Iran, Sri Lanka and Palestine territories are some of the states which have approved this Russian vaccine. Even though the European medical agency (EMA) has not approved the vaccine, some of the European countries such as Hungary and Slovakia have already granted emergency national approvals to bring down the vaccine to their particular countries.
Controversy of Sputnik V
The original Sputnik V vaccine comes in two doses as same as the other vector vaccines. But, unlike other vector vaccines, Sputnik V designed with two slightly different doses, not as the identical two doses. By giving two different doses within 21 days, it is expected to strengthen the immune system better and offer a long-lasting effect.  
Further, Global News reported recently, the Argentinian President, Alberto Fernandez has tested positive for Covid-19 in last April 2021 even after taking the two doses of Sputnik V earlier this year. This particular incident, Vaccine coming with two different doses as well as the declared different efficacy rates are some odds to the reliability of the Russian vaccine. 
Why Sputnik V is important to Sri Lanka?
After the second wave of Covid-19, Sri Lanka came to a sort of low-risk status, where the average number of daily reported Covid-19 cases were around 200. But, this somewhat controlled situation turned upside down with the Sinhala and Tamil New Year celebration. During the festive period, people forgot all the health protocols and self-discipline by shopping in crowded places and gathering socially without adhering to advised health guidelines. As a result of that irresponsible behaviour, Sri Lanka is now at a critical point of its entire health history, where the daily reported Covid-19 cases have increased to an average of 2000.
To save the country from the upcoming major health turmoil, Sri Lankan government has decided to fast track its ongoing vaccination process. But due to the grave health situation in India, it is expected that the requested vaccines will get delayed for an unknown time period. 
That's where the Russian vaccine, Sputnik V comes into play as it can be given to the non-vaccinated population so far as well as it can be used as the second dose for the 925,000 people who were vaccinated with the first dose of AstraZeneca Covishield.
Further, being able to store easily without maintaining it under an extremely low temperature and the development of Sputnik light which comes as a single dose with a more affordable price are some of the facts that ignite the hope of using the Russian Vaccine. But it is suggested to pay attention to odds too, which come along with the Sputnik V as no vaccine has come up with 100% efficacy against Covid-19 so far.